For You to Live Your Dreams…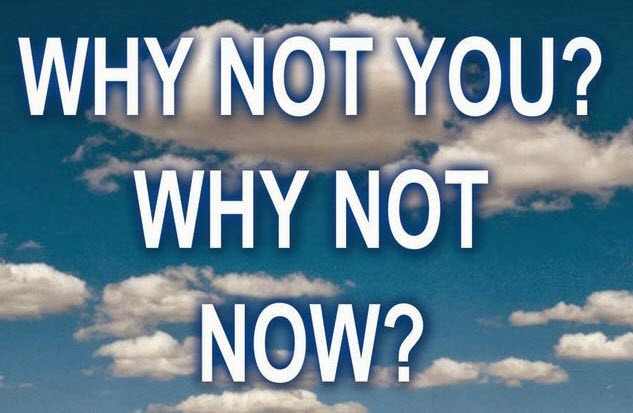 Each day, people live their dreams. They live the life they've always wanted to live.
Each day there are new millionaires created.
People in careers and business start and grow great relationships. People gain back their health and fitness and get healthier each and every day.
People committed to life-long learning continue to grow intellectually and improve their lives each day. These are people living their dreams. You can become one of them. It's within your reach to do so.
The truth is, living the life you dream of is possible. It's possible for you because people prove it's possible every single day.

Has there been a point in time when you've looked at someone who seemed well off and wished that you could be like them?
Only a Small Percentage

It might come as a surprise to you to know that only a small percentage of the people who think about becoming actually do so, even though they think about getting wealthy all the time. But the truth is that any person can indeed get wealthy and experience financial freedom.
Someone out there will launch their own business and become their own boss. Another person will invest their money or time and get great returns in a way that matters to them as a person.

Why can't that person be you?

Someone people will decide to improve their relationships both at home and at work. Someone you know is going to renew their loving relationship with their significant other. More than a handful of people are going to deliberately schedule in some meaningful time with those they care about.
Why can't that person be you?

Around you, someone is going to make the decision to be a life-long learner and someone else will decide to go back to school. Without a doubt, another person is going to set a goal for themselves to read at least one book a week for the next six months.

Why can't that person be you?
When it comes to health and wellness, someone somewhere is going to decide to start living a healthier lifestyle. Someone you know or who is connected to someone you know will complete their first marathon.

Why can't that person be you?

I think you understand the point I'm trying to make here.

Every single day, around you, there are people deliberately improving their lives. They're making the decision to do it and following through.

Why can't you be one of them?

The truth is that you can.

It's about choices. It's about the choices you have the power to make to make a difference in your life. Make the choice today and take that very first baby step in the direction to become a better version of who you are today.
Find a course that'll help you start being the person you really desire to be. Be a life-long learner. Check out the course catalog here.