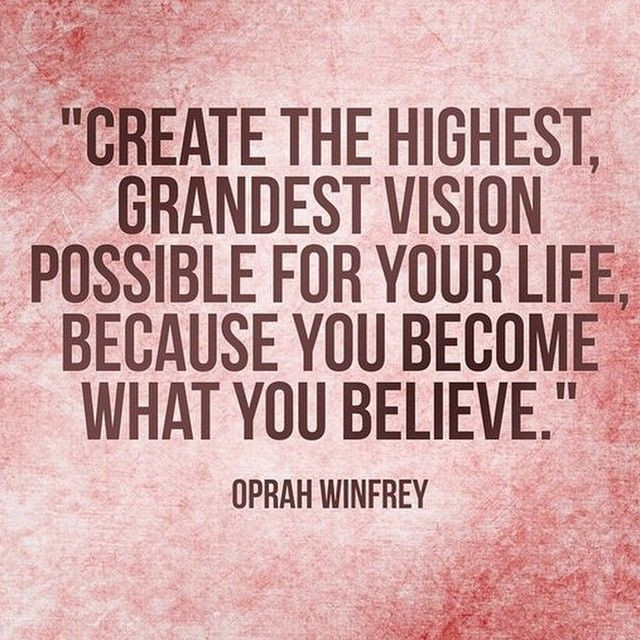 Your life has a VISION and purpose.

Your purpose is driven by your vision. Even if you've never thought about having a vision you do have one.

All of us have a personal vision. Sometimes it takes a little digging to discover what it is but once you uncover it you'll know. You'll connect with it intuitively and know that you've uncovered something that gives you a sense of meaning.

John Maxwell on VISION

"A great leader's courage to fulfill his vision comes from passion, not position"
-- John Maxwell

I find this This quote from John Maxwell to be so rich with truth. The key words here are "vision" and "passion."
Let me ask you some questions...
What's your vision for your life?
What's your vision for your career?
What's your vision for your health?
What's your vision for your relationship both professional and personal?
Take some time today to reacquaint yourself with your personal vision for your life.
What Do You See?

How do you see your ultimate life unfolding?
Notice how your own sense of passion becomes activated as you think about your ultimate vision.
What are you passionate about?
Have you been neglecting some of your passions due to a hectic schedule?
Remind Yourself

Just for today, remind yourself about all these things. Recognize areas of opportunity to re-introduce your passions back into your regular routine.
Here's to your success!
Chloe