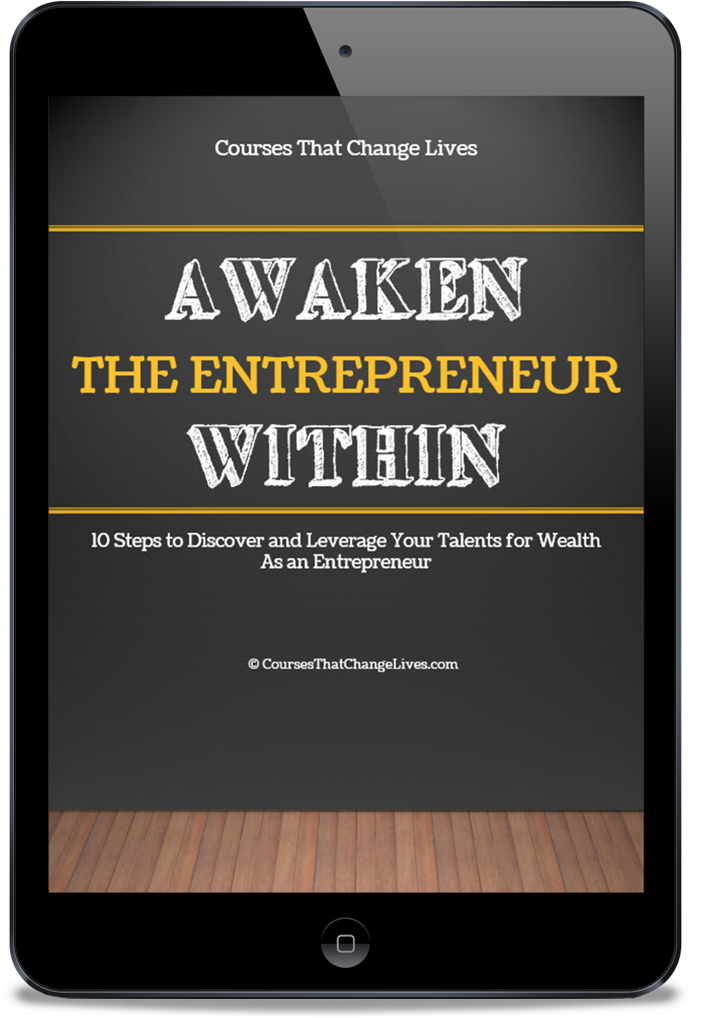 Welcome to Awaken the Entrepreneur Within: 10 Steps for How To Discover and Leverage Your Talents for Wealth as an Entrepreneur.
You're making a smart and incredibly brilliant decision to make an investment in yourself through this program.
By following the guidance provided in this course you will discover how to profit from your passion by doing what you do as an entrepreneur.
Using your natural talents and abilities is one of the easiest and quickest ways for you to build credibility and wealth.
The 10 Keys to Wealth and Success as an Entrepreneur
These 10 keys will allow you the opportunity to grow an abundance of wealth, in a positive, ethical and natural way.
Step 1:Profit
Step 2:Passion
Step 3:We're going to make some hardcore decisions
Step 4:Mentality
Step 5:Talent
Step 6:Skills
Step 7:Education
Step 8:Experience
Step 9:Action
Step 10:Persistence
Enroll now and let's get started.