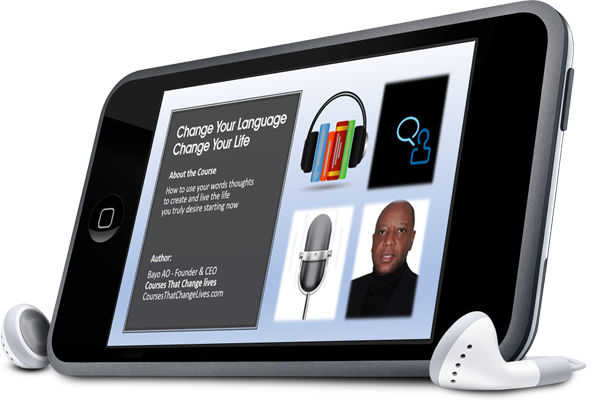 During the normal course of your day, do you tend to use use words that empower and uplift you or words that tear you (and others) down?
If you're going to be absolutely honest with yourself, do the words you speak give out positive energy or negative energy?
In other words, when people are around you do they feel inspired to do things or do they feel in their mind like they're "victims" of whatever happens to be the issue of the day (online or on TV)?

The sad truth is that most people focus more on the negative, in the way they think and they way they speak. Their language changes their life for the worse and bad things just seem to "happen" to them.
How about you?
If you feel like your day contains more "downs" than "ups" it's not your fault. It could be the language you use to talk about what's going on in your life that's the cause. The good news is that you can change all that in an instant.
How to Use the Power of Words to Transform Your Life Now

In this course you'll learn why it's important for you to use empowering words to create your destiny. You'll learn what you need to do to make sure your words and thoughts help you achieve your goals and desires and how to move away from behaviors and thoughts that have held you back from success.