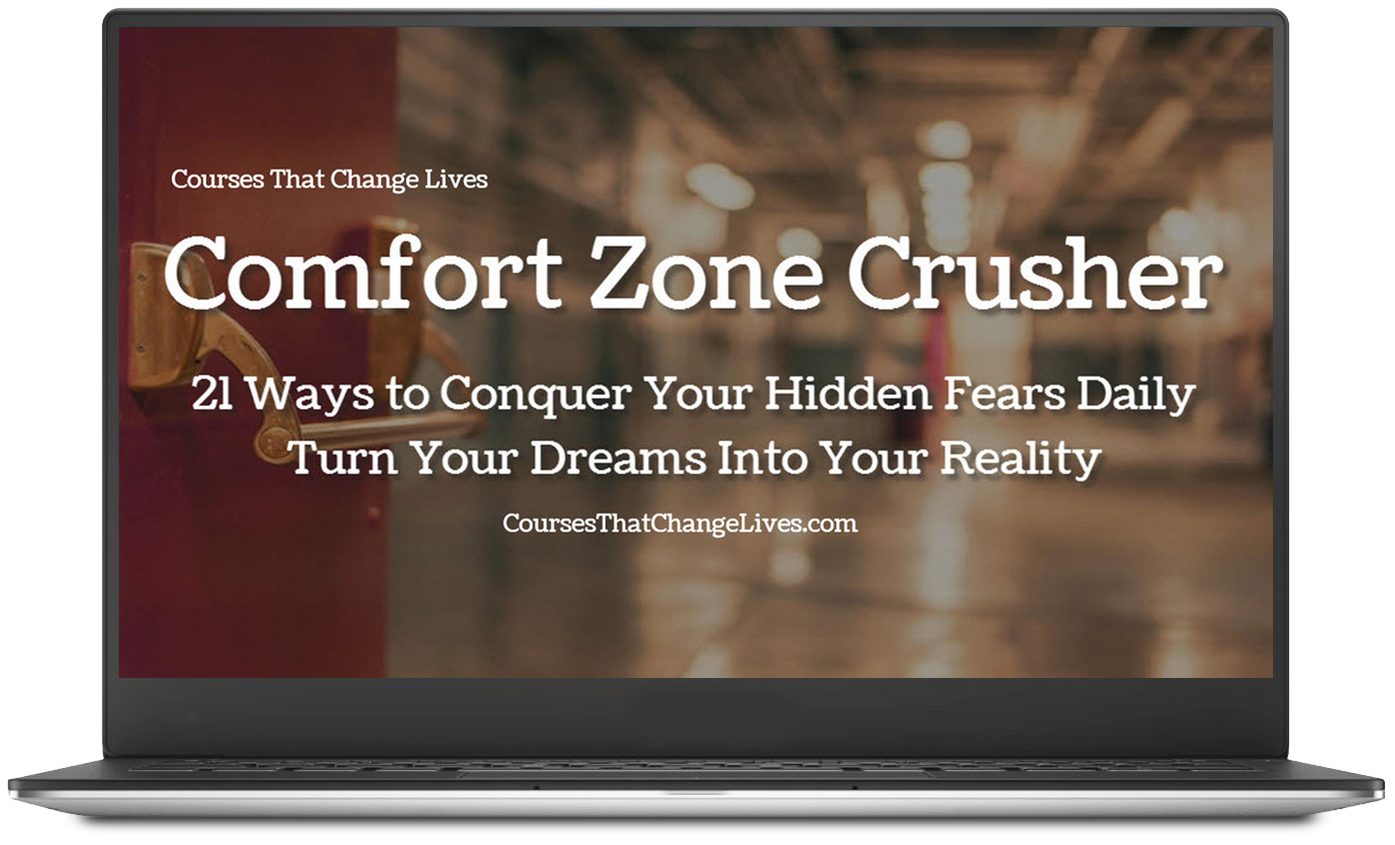 Comfort Zone Crusher
The great philosopher and lifestyle coach T. Harv Ecker said, " Nobody ever died of discomfort, yet living in the name of comfort has killed more ideas, more opportunities, more actions, and more growth than everything else combined. Comfort kills! "
And none other than the famous American inventor Thomas Edison stated, " We shall have no better conditions in the future if we are satisfied with all those which we have at present. "
Why is Stepping Outside of Your Comfort Zone So Important?
Why is stepping outside of your comfort zone so important for achieving everything you want in life, and why is it so hard?
The level of risk in your life directly relates to your possible rewards, however, human beings are actually hard-wired for comfort and low risk.
Your comfort zone is defined as:
"A behavioral space where your activities and behaviors
fit a routine and pattern that minimizes stress and risk. "
Way back in 1908, psychologists John D. Dodson and Robert M. Yerkes noticed that relative comfort caps performance levels, with optimal performance and rewards only attained just outside of someone's comfort zone.
Practical Solutions for Stepping Out of Your Comfort Zone
As challenging as it may initially appear to be on the surface, you will step out of your own comfort zone when you have the right information, support and take action now and on a regular daily basis. In this practical course you'll discover 21 easy, simple and fun ways for how to step outside of your comfort zone each day.
When you do the things described to you in this course you'll experience a transformation you may not have thought possible as your dreams and lofty goals turn into your rewarding realities right before your eyes.
More details about the course are below in the curriculum.
Ready to get started? Then simply enroll now.