Dare to Prepare
3 Tips for How to Win Before You Begin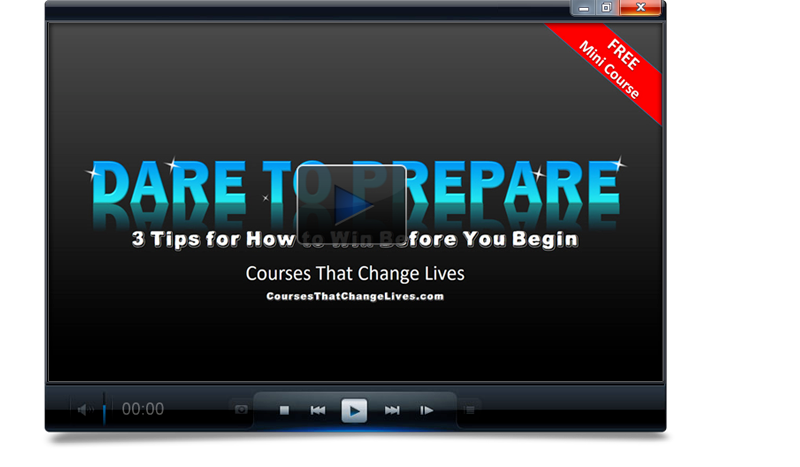 Hello and welcome to this course "Dare to Prepare: 3 Tips for How to Win Before You Begin"
In this course, you'll discover about the extreme and utter importance of being able to win in your mind, before you ever begin something.
It's a secret of all successful people.
Have you ever had something you needed or wanted to do, and before you even got started you felt like you we're NOT going to be successful
Have you ever done something before that gave you a bad result or results that left you feeling like you failed?
Or maybe you have bad memories about a particular task, so, anytime you think about doing that particular task again you have powerful bad memories about it and therefore you don't look forward to doing it again even though you have to?
"As you remember each of these situations there's one thing in common they all share. It's something that works against you every time and practically guarantees that you'll fail again no matter what."
The common thing in all the situations is that you saw yourself failing in your mind even before you began. That one mental action increased your chances of failure, even if you had more knowledge, more skills or life experience than before.
In this course, you'll discover WHY you need to win in your mind, before you ever begin anything you need to do for yourself or for others. You'll also discover 3 simple steps for HOW to do.
The 5 Key Areas of Life
Did you know that there are 5 key areas of your life that make you who you are? Do you know what these 5 areas are? In this course, you'll discover what they are and how to eliminate challenges you may be having in being successful in any of them that's particularly problematic for you.
Simply put, you can use these 3 tips to prepare for and achieve success in anything you do in life. You can Dare to Prepare and Win Before You Begin every time. When you put these tips on How to Win Before You Begin into action you'll adopt a refreshing and new perspective on your personal and professional challenges.
As you move forward in all areas of your life where you need to accomplish something with positive results, you'll have a new level of confidence that maybe you didn't have before taking this course. A level of confidence that has the power to cause you to win, where you could have lost otherwise.
Time for a Change
Don't continue to put off achieving your next level of success, because, now is a good time for you to get started. Best of all, getting started is SIMPLE and FREE, because all you need to do is enroll now.
Check out the Class Curriculum below and attend at no cost while it's still FREE to attend now.
Enroll now.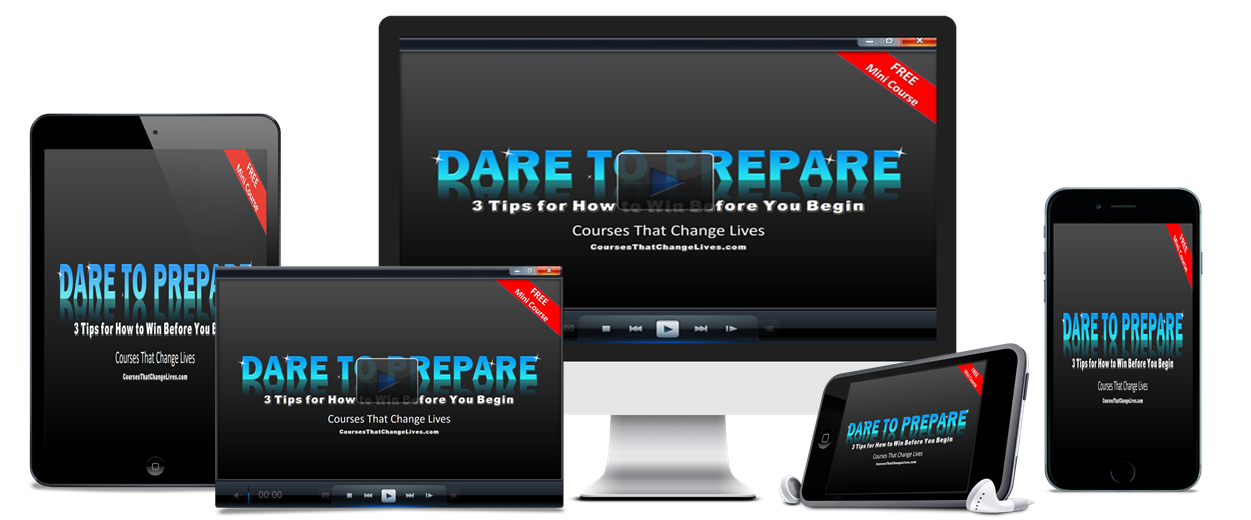 Meet Your Instructor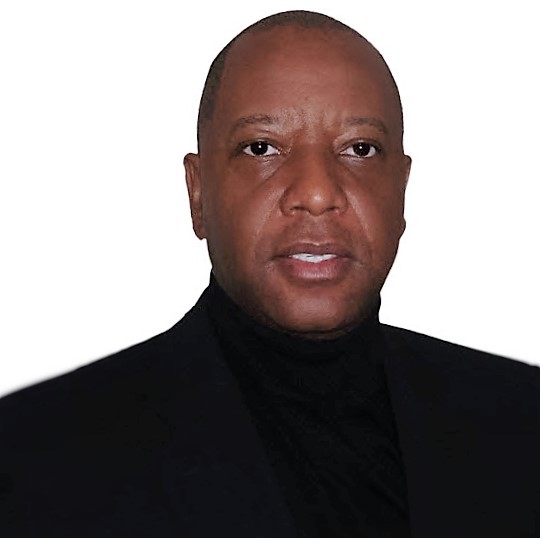 Hi there. I'm Bayo AO and I'm the CEO and Founder of Courses That Change Lives.
I inspire people to become inspired to be the best version of who they are that they can possibly become. I do that by giving them plans to follow to take action and get results that make a difference. I've spent over most of my career working with people from all walks of life from around the world. I help them change their lives for the better directly or through the organization they work for.
We all have the ability to challenge every "status quo" in our life and achieve the impact, have the financial success and achieve the independence we desire in our life.
That's why I do what I do and that's what I can help you with in your career, business or personal life.
When you challenge the status quo in your life you experience the type of life you desire deep in your heart to live.
"The world I'm contributing to creating through our courses is one where you wake up each day self-motivated and inspired to set about doing what you do."
You were created as original.

Don't live your life settling for being a copy of your true self.

Bayo AO
CEO, Founder & Creator
Resources for Experts and Professionals
//Coaches That Change Lives
//Live Today With Purpose
//Quiet Experts Method

CHARITY: Giving Back
Courses That Change Lives supports charity: water
a non-profit organization in bringing clean and safe drinking water
to people in developing nations.
Course Curriculum
Introduction: Start Here
Available in days
days after you enroll
Tip #1: Dare to Prepare: 3 Tips to Win Before You Begin (Tip #1 of 3)
Available in days
days after you enroll
Tip #2: Dare to Prepare: 3 Tips to Win Before You Begin (Tip #2 of 3)
Available in days
days after you enroll
Frequently Asked Questions
When does the course start and finish?
The course starts immediately and ends when you complete the last lesson in the course.
How long do I have access to the course?
You will have access for the lifetime of the course. After enrolling, you have unlimited access to the materials across any and all devices that you own.
Do I get immediate access to all lessons in the course?
Please check the course details. Our courses are designed to allow students to get the most benefit out of every course available. Each course has its own individual lesson schedule which that determines when lessons become available.
What if I am unhappy with the course?
We would never want you to be unhappy. Whereas we truly believe that this course will help you if you are unsatisfied with your purchase, contact within the first 30 days of registration (for your course) and we will issue you with a full refund.