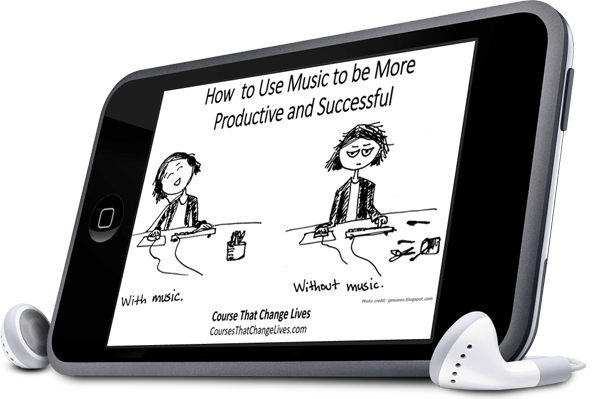 Why Can Music Make us Feel Happy or Sad?
How is it that music can lift or lower your mood?
What is it about certain notes and sounds that directly affect how you are feeling, either happy, neutral or sad?
How is it that, in just a few seconds, hearing your favorite song can move you from feeling down or depressed to feeling full of happiness?
More importantly, how can you use this knowledge on a daily basis to improve your mood anytime you want?
In this crash course we're going to review the music/emotion connection in human beings. We're also going to cover how you can use music to be more productive and more successful in life – literally on-demand!
To get started enroll now!